CB
"...tremendously skillful and inspirational trumpet playing."
MR
ITG
Other Press
"One of the most remarkable double (music) threats -- Christopher Coletti is a brilliant trumpet player and imaginative arranger. When I'm not marveling at his chops and ease of playing, I'm blown away by his arrangements. They're not just brass-centric -- they're musically-centric. Make that a triple threat: he's a wonderful human with a heart and soul of gold."
David Srebnik
Sirius XM
"That lesson has changed my life. I am VERY pleased to inform you that ... I have won the Assistant Principal Trumpet audition with the Regina Symphony Orchestra; and a big piece of that credit is owed to you. The work you did with me in one short hour has had a dramatic impact on my performances, and of course in my life. Thank you Chris, for giving me a REAL gift, one that money cannot buy."
Matt Field; trumpet, Regina Symphony Orchestra
Regina Symphony Orchestra
"I play trumpet, and.... woah...just... woah..."
Rhialisse Xavorin
YouTube
"Thanks to you, the master classes were more successful than I could have hoped for. Students were inspired by you and definitely came away enriched by the master class experience."
Tom T
Murrow Band Festival
You have a great command when working with a large number of students by involving everyone and making it memorable for all. You are a tremendous motivator.
Cindy C
Murrow High School
"I just heard the Canadian Brass last night... and I can honestly say that Chris is an absolute monster on the trumpet. I have been practicing all day. Wow."
Don Sather
YouTube
"Thanks for providing the pizazz at Building Better Bands 2012. It was great!"
Drew Parker; Owner, Separk Music
Building Better Bands Clinic
News
February 6, 2019Chris Coletti New Assistant Professor of Trumpet at Ithaca College in NYI am thrilled to announce that in addition to performing with Canadian Brass, I have accepted the tenure-trackposition as Assistant Professor of Trumpet at Ithaca College of Music!

I started this year teaching at IC under a one year contract, but now I will be here permanently 🙂

Since this is such a new announcement, the deadline to apply has been extended until Dec. 13th!

Reasons to Apply

Ithaca College is consistently ranked one of the top music colleges.

Here are some highlights:

Class sizes are very small (10:1 student:faculty ratio)
96% job placement for music ed
Many Internship opportunities (in LA, NYC, London and cross-registration with Cornell)
State of the art facilities
Gorgeous campus and surrounding area (over 200 waterfalls and gorges!)
If you're at all interested in checking us out, and maybe even getting a sample lesson from me and/or Dr. Aaron Witek, fill out the form below

I should also mention that Ithaca, NY has over 200(!) waterfalls and gorges and has a vibrant downtown with lots of culture and city-type stuff to do, too. You won't regret it!

November 5, 2013Study with Chris Coletti in NYC at Brooklyn ConservatoryCalling all Trumpeters! I am looking for a few hard-working trumpet players to study with me in NYC at Brooklyn College's prestigious Conservatory of Music. Use the Contact page for audition requirements and all other inquiries. Happy trumpeting!

October 16, 2013Coletti's Article Published by International Trumpet Guild YouthI wrote this article to help aspiring professionals make their dreams come true. I call it "Dream Career - Principles and Tactics that Lead to Success in Music--and Everything Else"

I hope you find it useful!
http://itgyouth.trumpetguild.org/masterclass/153-dream-career

Many thanks to The International Trumpet Guild Youth for asking me to write this.

September 18, 2013Greenville Students Inspired, Motivated After Canadian Brass ClinicWe (Canadian Brass) had a great time coaching and playing for students of Greenville last week. Click the link to read the full article.

August 15, 2013Happy Birthday, OSCAR PETERSON!Happy Birthday to the great Canadian jazz musician, Oscar Peterson.

August 9, 2013Chris Coletti to start teaching at Brooklyn ConservatoryI am very excited to announce that I will joining the faculty at The Conservatory of music at Brooklyn College as Adjunct Trumpet Professor starting this fall!

August 9, 2013Welcome to My New Site!Welcome to My New Site! Over the next few days I will be uploading new audio tracks, pictures, videos and calendar dates. Please leave comments and tell me what you'd like to see here. Thanks you for visiting! P.S. Many compliments to Aestheticize Media for doing such stellar work on the site--photos included.

January 16, 2012Video added

Twitter
Sat Apr 20 10:17Here is Part 3 of "Advanced Range Extender/Lip Flexibilities" https://t.co/i9dXo8u7AM
Sat Apr 20 04:175 Reasons Musicians Need to Have a Podcast: https://t.co/dTW11fKp9A
Fri Apr 19 22:17"If we don't discipline ourselves, the world will do it for us." -William Feather https://t.co/2XbSGePaQ1
Fri Apr 19 16:17Fantastic Lip Flexibility book: https://t.co/uJu3Yv68rh #lipflexibility #trumpet
Fri Apr 19 04:17"Absorb what is useful. Discard what is not. Add what is uniquely your own." Bruce Lee https://t.co/EJzBt6fnqG
Thu Apr 18 22:17Great book by a GREAT trumpeter. https://t.co/pD7XXXNpgU @AllenVizzutti #trumpet
Thu Apr 18 16:17How to Wrap Headphones for Ultralight Travel (No Tangle Method): https://t.co/V4oxIJsDh3
Thu Apr 18 10:17"At the end of the day, let there be no excuses, no explanations, no regrets." @SteveMaraboli https://t.co/Ka4KNqCkGt #quoteoftheday
Thu Apr 18 04:17"Tomorrow is often the busiest day of the week." -Spanish Proverb | Best book on getting stuff done: https://t.co/XU7oIPZN2S by @BrianTracy
Wed Apr 17 22:17"That's all any of us are: amateurs. We don't live long enough to be anything else." -Charlie Chaplin via… https://t.co/fgYdr3v4pJ
Wed Apr 17 16:17"Named must your fear be before banish it you can." – #Yoda @tferriss via #5bulletFriday https://t.co/DFBD0sKwAJ
Wed Apr 17 10:17The happiness of this life depends less on what befalls you than the way in which you take it. -E. Hubbard via… https://t.co/D5MGWz1mOv
Wed Apr 17 04:17GREAT advice. "Being the best is never an accident. If you're aiming to be amazing at what you do... elevate who you study from." -@ramit
Tue Apr 16 22:17#Perfectionists: "Give what you have. To someone, it may be better than you dare to think." -HW Longfellow via… https://t.co/aK6wCy06sP
Tue Apr 16 16:17Here's my very favorite Lip Flexibility Excercise: https://t.co/MKsfn4twAV
Tue Apr 16 10:17Great book by a GREAT trumpeter. https://t.co/pD7XXXNpgU @AllenVizzutti #trumpet
Tue Apr 16 04:17"Your value doesn't decrease based on someone's inability to see your worth."

Internationally acclaimed trumpeter Chris Coletti, most known for his work with the legendary Canadian Brass, is a soloist, chamber music/orchestral musician and Assistant Professor at Ithaca College School of Music. Comfortable in many musical styles, he has collaborated with a broad spectrum of musicians ranging from the Metropolitan Opera Brass, New York Philharmonic Principal Brass, Pierre Boulez, Michael Tilson Thomas and Ricardo Muti to Quincy Jones, Carlos Santana, Gloria Estefan and Miami Sound Machine. Chris also performs on the Baroque Trumpet with various early music ensembles in and around NY. Chris regularly performs with NOVUS NY, the all-star contemporary music orchestra of Trinity Church Wall Street in Manhattan.

With Canadian Brass, Chris has performed hundreds of concerts in the finest concert halls in the world, countless live TV appearances and radio broadcasts, and regularly appears in front of major symphony orchestras. Chris can be heard on 9 Canadian Brass recordings, most of which feature his original arrangements, and countless other recordings and music videos with world-class artists. Chris got his professional start in 2008 as Principal Trumpet of The Huntsville Symphony Orchestra in Alabama, a position he still holds. As an educator, Chris has taught master classes at top conservatories around the world, and his students have won positions in professional orchestras and have been accepted into top music programs including Manhattan School of Music, McGill University and Tanglewood. Chris's articles have been featured in notable publications such as the International Trumpet Guild, International Trumpet Guild Youth Journal, SONIC - Magazin für Holz - und Blechinstrumente (Germany) and The Brass Herald (England), and have been translated into German, Spanish, and Japanese. Chris has been a featured guest on many music performance and music business podcasts, and maintains a popular blog and email newsletter for trumpeters and other musicians.

Chris received his Masters Degree from The Juilliard School and his Bachelors Degree from Manhattan School of Music. Throughout his education Chris received multiple awards and scholarships, and won a number of competitions including the Music Academy of the West Chamber Concerto Competition, Manhattan School of Music Concerto Competition, LaGuardia Arts Concerto Competition, Staten Island Symphony Concerto Competition, The Tanglewood Music Center Charles E. Culpeper Foundation Fellowship and Susan B. Kaplan Fellowship, The Juilliard School Frieda and Harry Aronson Scholarship, and The Manhattan School of Music President Scholarship. Among his numerous accolades, Chris also has perfect pitch, is a professional whistler, and has the unique ability to sing an operatic high C.

Mr. Coletti is available for masterclasses, recitals and private lessons by appointment only.
For inquiries, email
info@trumpetchris.com
click here to sign-up for Chris' mailing list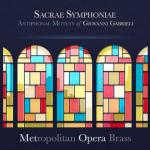 Sacrae Symphoniaie
Metropolitan Opera Brass
2013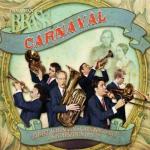 Carnaval (Robert Schumann's Carnaval & Kinderszenen)
Canadian Brass
2013
AMAZON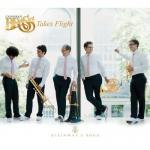 Takes Flight
Canadian Brass
2013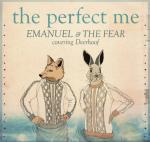 The Perfect Me (Single)
Emanuel and the Fear
2009
CANADIAN BRASS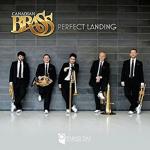 Perfect Landing
Canadian Brass
2015
To effect a PERFECT LANDING all systems must be operating at one hundred percent efficiency -- and that is where Canadian Brass finds itself today. As a follow up to their best selling TAKES FLIGHT recording, Canadian Brass has once again expanded the repertoire for the Brass Quintet! Due to the dedication of countless people throughout the incredible Canadian Brass journey -- players, writers, managers, concert presenters, instrument designers, music education specialists, support staff and of course, family -- Canadian Brass now enjoys a leadership role in the chamber music world once dominated by only the finest string quartets. Meanwhile the Brass routinely meets receptive audiences more typically witnessed in pop culture. This disc represents a celebration of this PERFECT LANDING for the entire CB community.
AMAZON
CB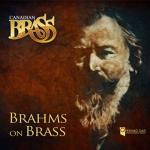 Brahms on Brass
Canadian Brass
2012
AMAZON
CB
solo
podcast
baroque
Other Videos